Faculty Feature: CFA Member Blends Education with Art and Activism
"We need to learn from students and their communities before we can teach them."
As an artist, educator, and activist, CFA member Dr. Luis-Genaro Garcia brings a social political consciousness to preparing the next generation of California's teachers and public servants.
The Sacramento State University assistant professor of art education affirms the valuable experiences and knowledge students bring to the classroom.
"The point of departure was when I was student teaching, it allowed me to see things about art from not only the artist's perspective but from the educator's perspective. It's an untraditional approach to education when you're teaching students about the elements of art and the principles of design with your own art. It's a form of activism, to teach about race, class, and gender," he said.
Heavily influenced by his upbringing in South Central Los Angeles, Garcia's artwork – which he calls "social surrealism" – includes collages of black and white newspaper headlines and colorfully painted Chicanx/Latinx imagery to call attention to injustices. His paintings feature bright scenes of American life with luchador masks, food vendors, and students. Garcia's work was recently acquired by the Los Angeles County Museum of Art and the U.S. Library of Congress.
"My method is different than placing an apple in front of students and saying, 'make this look real.' My approach asks for art from communities of color," Garcia said. "… I follow Paulo Freire's (Pedagogy of the Oppressed) idea of critical consciousness – you need to develop the social consciousness of students by creating engaging student-teacher dialogues – rather than the banking model of education, which places the educator as the holder of the knowledge instead of the student."
One of the art projects Garcia's students create is the tortilla counter-narrative, "which draws on the knowledge that exists in student homes," he said. As a class, Garcia and students talk about how the media negatively portrays communities of color. They discuss the unreal – sometimes absurd – scenarios and how those situations do not occur in real life. Like in the movie "End of Watch" where a gang member and police officer fight each other, then shake hands at the end.
Students ask themselves, what is your experience countering these narratives?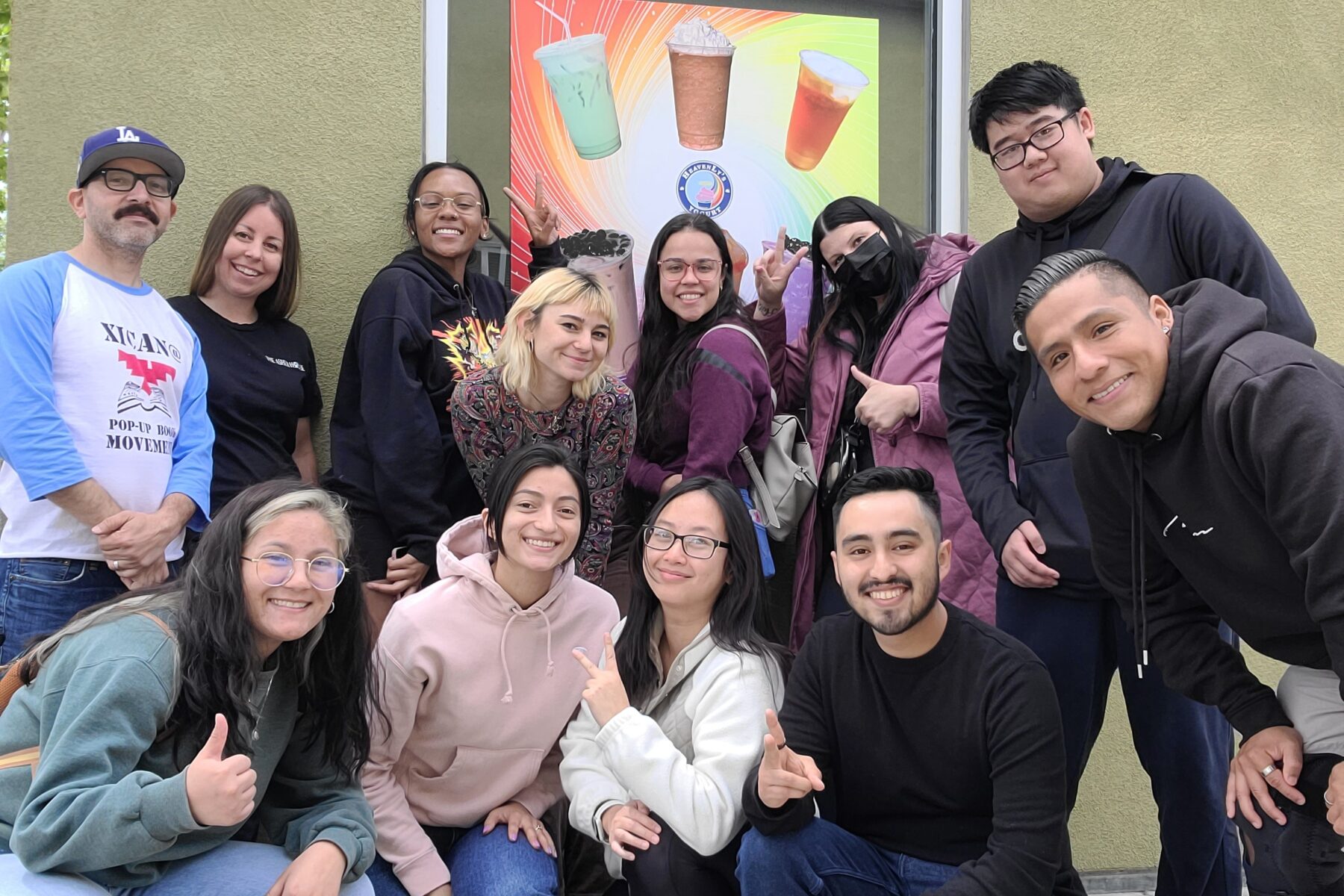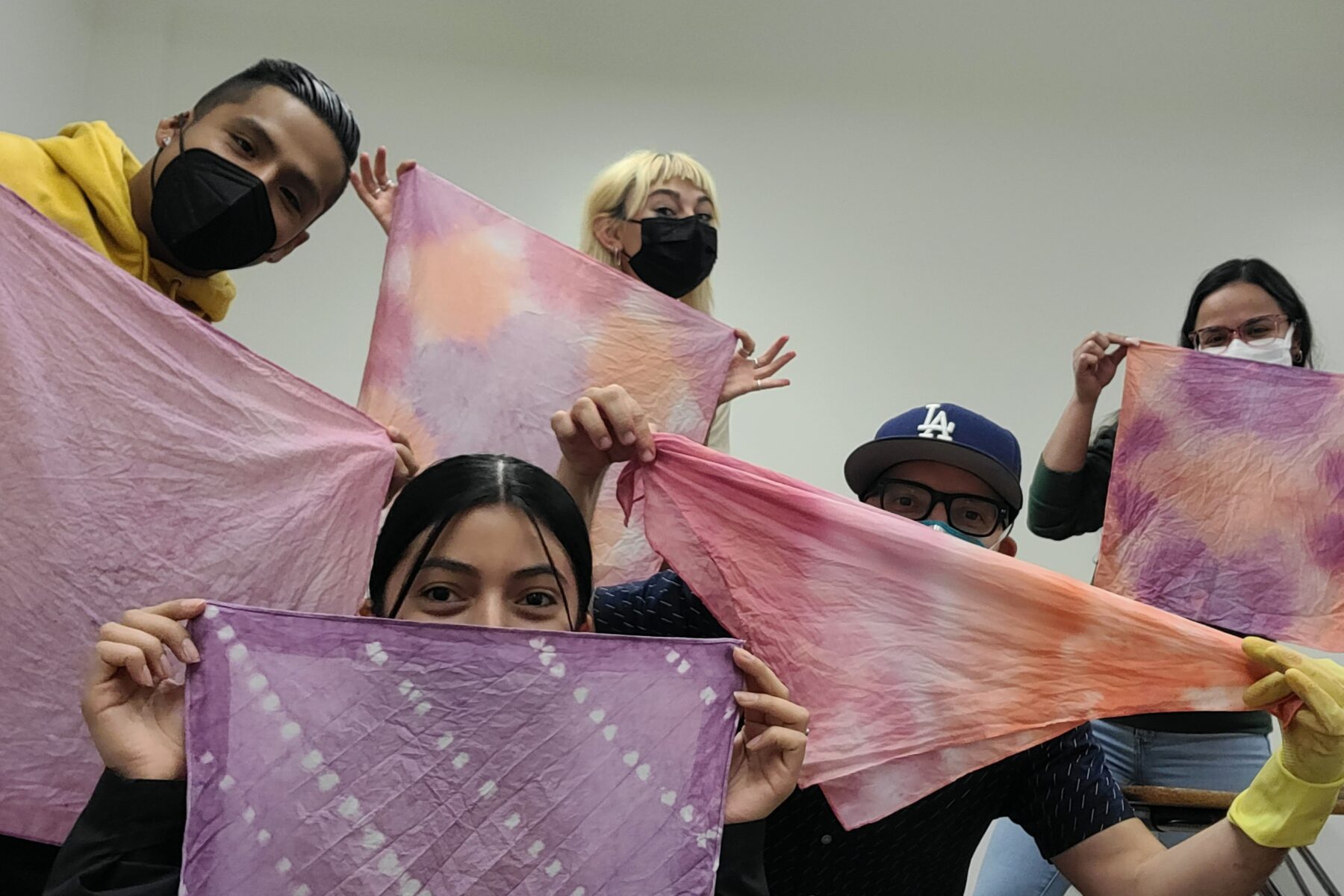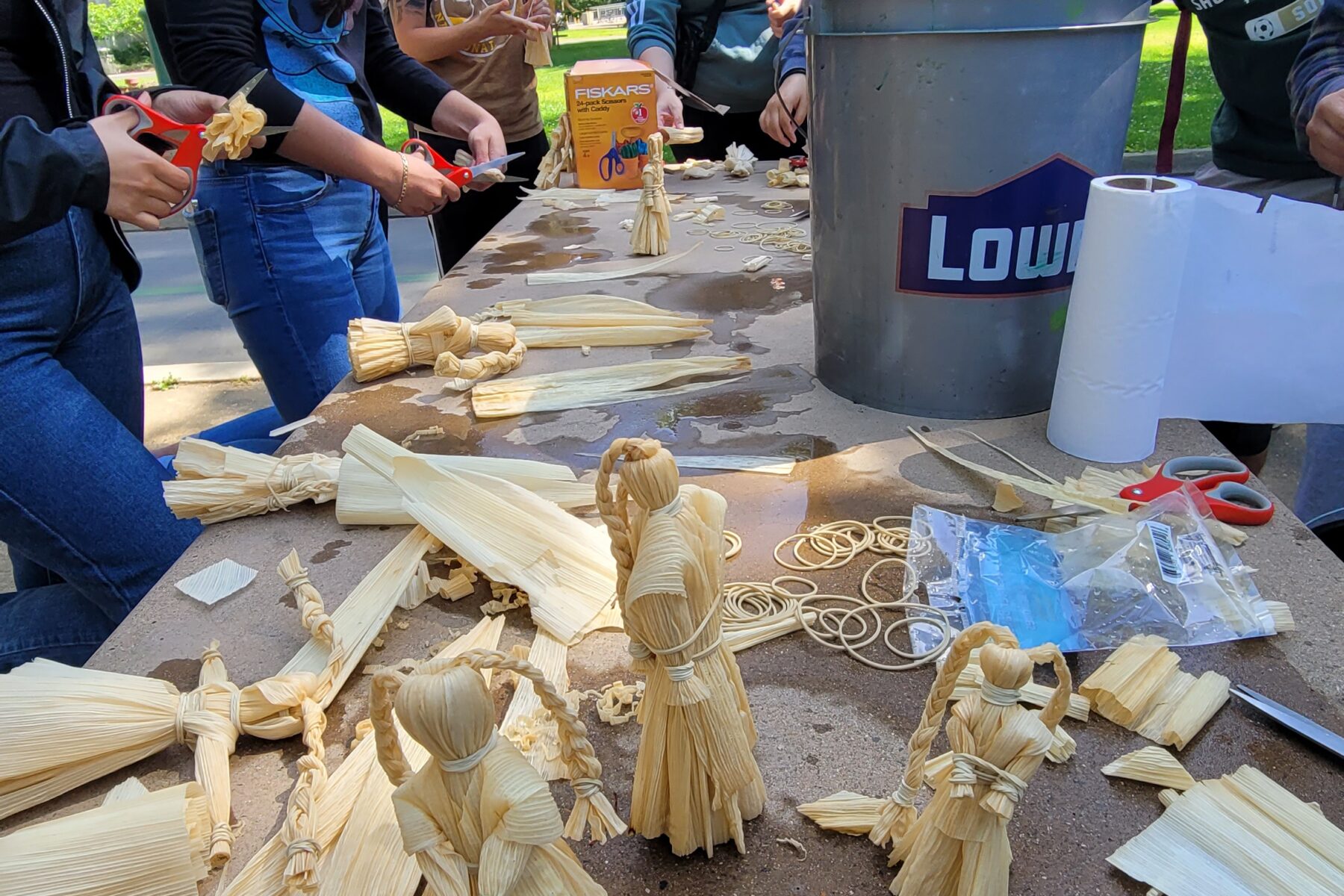 "On a piece of tortilla – a form of nutrition, sustenance, and also a canvas – I try to show students how to navigate academia. How do we use the knowledge we have at home to navigate academia?" Garcia explains. "I use art as a tool to develop social consciousness of students and to understand why racism continues to dominate our country. My approach is not about making students better artists. It's bursting their bubble: talking about barriers they face and how they can navigate them."
Learning to navigate education is a barrier to access and success for many first-generation students and communities of color. To make that hurdle easier to overcome, Garcia is bringing back Sacramento's Barrio Art Program.
With help from grants, Garcia and his Sacramento State students team up with students from Sacramento's Washington Elementary School each spring.
University students pursuing careers in teaching and social work volunteer to be teachers' assistants or after-school helpers and engage in the community to explore how they think critically about public service.
Hector Rodriguez tried to take the Barrio Art Program class for two years, but the class was inactive in the course catalog. He finally enrolled in Spring 2022.
"I learned how to understand our own funds of knowledge, the knowledge that we learn in our homes, from our parents, our families, our peers. Dr. Garcia taught me to be more understanding of communities," said Rodriguez, who's studying for a master's degree in social work at Sacramento State with plans to be a social worker.
Sacramento State students like Rodriguez held workshops for first- and fifth-grade students and parents at Washington Elementary events.
"One project was flower making. The parents were having fun. The students loved making flowers to give to their parents, their friends. They loved being creative. It was a great lesson for me – how something as simple as just building a flower can really open up interactions. You really get to connect with each other. It encourages engagement from the student."
The Washington Elementary School families visit Sacramento State and see the library, planetarium, ropes course, and other highlights led by the Sacramento State students with whom they've built community.
"For students and parents, it's so they get comfortable on a college campus, so they feel they belong on a university campus," Garcia said.
Washington Elementary Principal Dr. Gema Godina views the Barrio Art Program as a way to continue the legacy of the Royal Chicano Air Force (RCAF), a 1970s Sacramento-based art collective that fostered art in the Chicanx/Latinx community. RCAF artists worked closely with the farmworker and Chicano Art movements to bring the crusades to the people through political art.
"Three generations later, Dr. Garcia started to speak that language again," said Godina, who grew up with friends who lived in Sacramento's "downtown centro." "I've seen the impact of the university tours. We see everything. We see classes in session – the (elementary) students see other students who look like them in those classes. They see themselves in those science and math classes."