CFA Agrees to Two-Month Extension to Current Contract; Bargaining Continues
Last month, members of the CFA Bargaining Team successfully secured a two-month extension of our current Collective Bargaining Agreement.
This will allow member leaders and the CSU to continue to negotiate in good faith, while protecting the rights for all our faculty. Like with our one-year extension in June 2020, this maintains benefits like healthcare and retirement, and guarantees all rights — including the grievance process — in the current contract.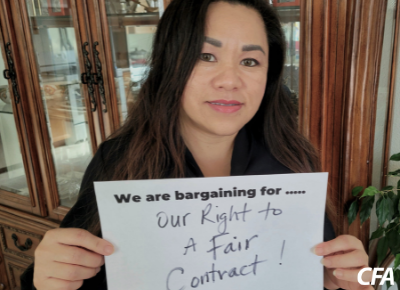 "While we are still meeting with management regarding successor contract negotiations, extending our current contract is important as this will continue to protect faculty and the contract will remain enforceable," said Kevin Wehr, CFA Vice President. "We hope management will come to agreement with us on fair contract changes and a respectful compensation package – including salary increases — before the extension deadline at the end of August."
The current deal will end on August 31.